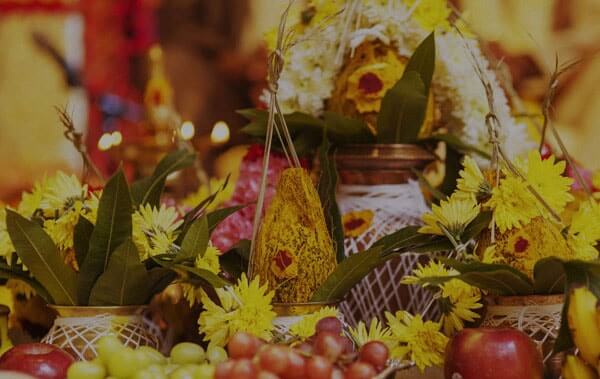 We offer All vedic katahs with music solutions in Gurgaon and Delhi NCR and work efficiently as Mata Ki Chowki Organizers, Kirtan Organizers, Sai Sandhya Organizers, Bhagwat Katha Organizer, Jagran Organizer, and Sunderkand Path Organizer. We have the habit of timely arrangements and flawless track record. We make sure that there discussed before about the number of people attending the event. Also, the timings of the Devotional Event must be well- planned as per the clients.
We have a great experience in planning Mata Ki Chowki, the entire religious ceremony according to the religious guidelines. From the planning phase to final execution, we can manage everything. All Vedic Katahs with music remedies will surely be an auspicious start. We can also suggest innovative ideas and themes. We are also known as a Kirtan Organizer and make the best arrangements for Kirtan regardless of location and time constraints. The planning is backed by a Kirtan Mandli that sings devotional songs and katahs with music on the demand of the devotees. You can contact us for the all Vedic Katahs with music recommendations and we would surely not disappoint you.
We also take care of the important events aspects such as the size of gathering and timings. The katahs are surely a great alternative for celebration of anniversaries or birthdays with a religious touch. The company updates the clients about planning and preparation at customer-friendly budget.
Also, Sunderkand Path is organized to bring happiness and prosperity in a particular place. Ours is a known name involved in offering excellent services for Sunderkand Path. Apart from organizing pandit, decoration of place, god idols, music and stage arrangements, we also offer jhanki and performance of artists dressed in god and goddesses dresses for religious ceremonies. The perfect arrangement is highly admired by our clients. Also, our pocket-friendly rates make us the distinguished ones in this domain.
So, are you on the looking for experienced Pandit for vedic katahs? If your answer is yes, we are the right selection to opt for. We have an organized religious katahs yet. We have a team who perform on musical of various religious songs. We ensure to offer music system and uninterrupted power supply during program. Thousands of clients are benefitted with our services. Hence, you can opt for our services and you will never get disappointed.