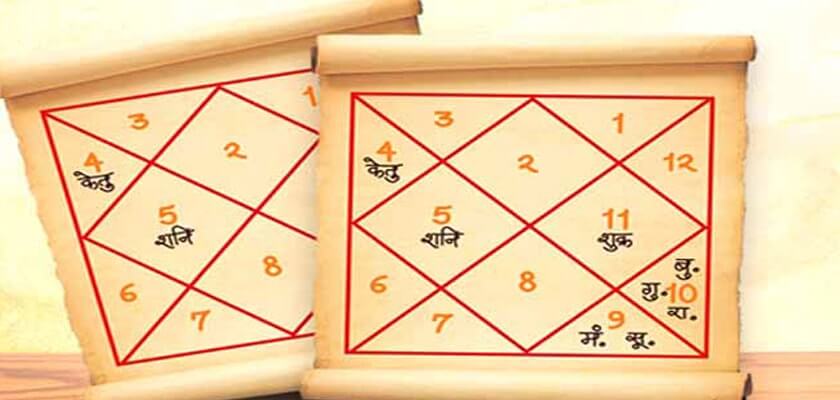 Hindus have firm belief in choosing a name of the child is based on his or her nakashatra reading or birth star that is calculated by a vedic astrologer. Knowing about the details of janam nakshatra of child is very essential before giving particular name to the child. In astrology name is selected as per nakashtra formed during the position of planets at the time and date of the birth. Nakshatra details of the child are calculated on the basis of time, birth day and place of a child.
The Janam Kundli/ New born child suggestions are specially designed for parents who are eager to know their newborn child Birth Star, sign and naming letters like birth Tithi and Nakshatra doshas. According to Hindu Astrology, Namakaran with suitable Astrological letter help the child to have better future. Many parents are not able able to contact Astrologer, ACHARYA DEEPAK GAUR immediately after child birth. So, don't worry even you can call us to get the janam Kindli/new born child remedies.
There is no need to worry about the right naming letters for your newborn, ACHARYA DEEPAK GAUR helps to find your Nakshatra, Newborn Rashi, Charan, Janma Namakshar, Shanti nakshatra, suitable letters for naming, and Amavasya, Chaturdashi etc Tithi dosha. Your child may be born yesterday, today, or a week before, your child may born in USA, India, Canada, Australia, UK, or any other country around the globe, he will help you to find Astrological details for your newborn child with the service of janam Kindli/new born child solutions. We also suggest Naming Letters based on Vedic Birth Sign and Lagna Akshar (Birth Ascendent). He also tells about the Masa Nama (the Name based on Hindu Month), Janama Nama (Name based on the Birth Star) for Male and Female separately. He is providing services and solutions related to health, finance, marriage, education, child, Carrier, foreign trip etc.