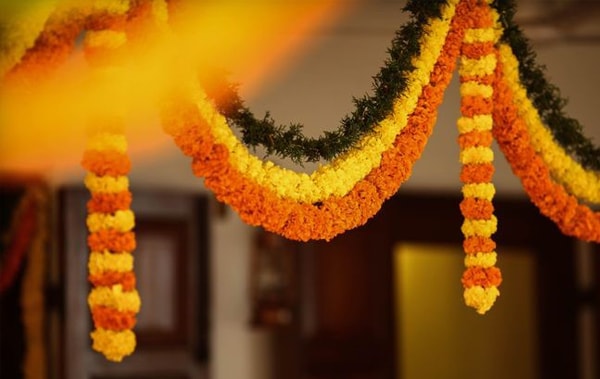 Purity of the Almanac and Mahurat should be considered during Griha Pravesh. This puja is performed for peace in the new house. Also it is believed to drive away negativities from the building.
The Puja includes: Ganapathi Puja, Cow Puja, PunyahaVachanam, MahaSankalpam, Kalasa Puja, Vaastu Puja. It's believed that a newly constructed or bought home may have sin of death of many organisms during the process of construction. Also, the land on which it's constructed can be impure due to negative forces. This Puja brings good fortune and peace to the residents of new house. It cleanses house and installs a divine ambience in new surroundings. This Puja moves away the ill-effects that is already existing in the house.
ACHARYA DEEPAK GAUR is a qualified, experienced and Knowledgeable Pandit who performs Pujas as according to your community, region and language specifications. All you are required to book the service, sit back and relax. You will get the best Grah Pravesh and Puja service suggestions.
Puja for new house is known as Griha Pravesh Puja. This puja is done before entering in the new house. Once the house is built and ready to move in, take the assistance of ACHARYA DEEPAK GAUR to determine the auspicious muhuratand Grah Pravesh and Puja service solutions to move in the new house. The priest determines muhurat with the help of astrological panchangs and charts.
There are mainly three kinds of Griha Pravesh mentioned in ancient Vedic scriptures, that are Sapoorva, Approva, and Dwandwah. The Aproova is performed at the time of first time entry in the newly constructed home. It is also known as new grihapravesh.
The Sapoorva is performed during the entry in an already constructed house. When family migrates from one place to another this puja is performed. The last puja, dwandwah is done after reconstruction of house after getting damage from earthquake, fire or flood. He is providing services and solutions related to health, finance, marriage, education, child, Carrier, foreign trip etc. hence, you can call ACHARYA DEEPAK GAUR for GrahPravesh and Puja service remedies.