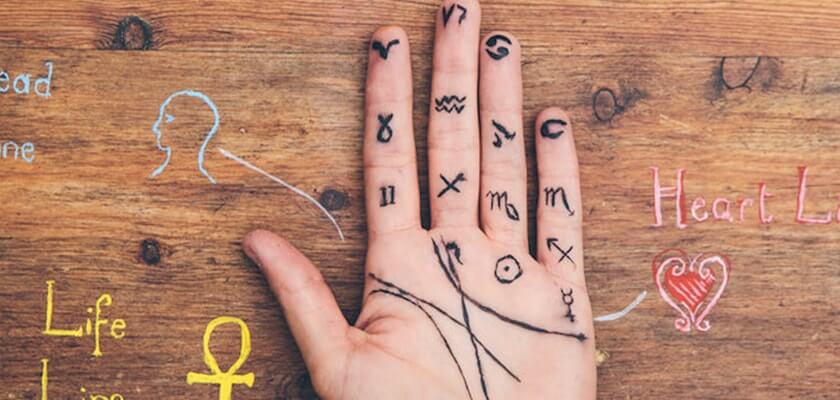 Palmistry is an ancient form art of foretelling future by analyzing the palm. The practice is found worldwide with many cultural variations. Examining palm, ACHARYA DEEPAK GAUR. predict the customer's upcoming future. Those who practice palmistry astrology are generally called Palmists. ACARYA DEEPAK GAUR is the Best Palmist in Gurgaon, India.
ACARYA DEEPAK GAUR is a leading Palmist who has helped many people to find way to good fortune by Palm Reading. Palmistry is an art of foretelling future by studying palm. With his accurate and precise services, he provides clients Palmistry Services with a unique way of how to change their life.
Everyone has distinct fingerprints and on the basis of our client's prints, we understand that no fingerprint is same to any other print. All have unique print and in fact, the entire hand is unique in terms of its pattern of lines. The finger lines are unique as each of us has hope, personal memories, and individual characters traits. As there is a traceable connection between our thoughts, personalities and experiences and the manner lines are formed on hands, fingerprints represent a type of in-built personality.
ACHARYA DEEPAK GAUR is a one of the best palmistry astrologer who predicts accurate future. He is providing services and solutions related to health, finance, marriage, education, child, Carrier, foreign trip etc.The palmists or the palm reading expert, or hand readers read and study your palm and make predictions about the life and future. This consultation makes you aware about the destiny through the own karmas that are visible on the palm. It addresses issues such as Relationships, Career, Future goals, Emotional turmoil an achieving one's desires. Not only this, it connects to all the unsolved mysteries and help to find all the unresolved answers.
Hence, if you are looking for a pal reading expert near you, then ACHARYA DEEPAK GAUR is the best person for consultation.